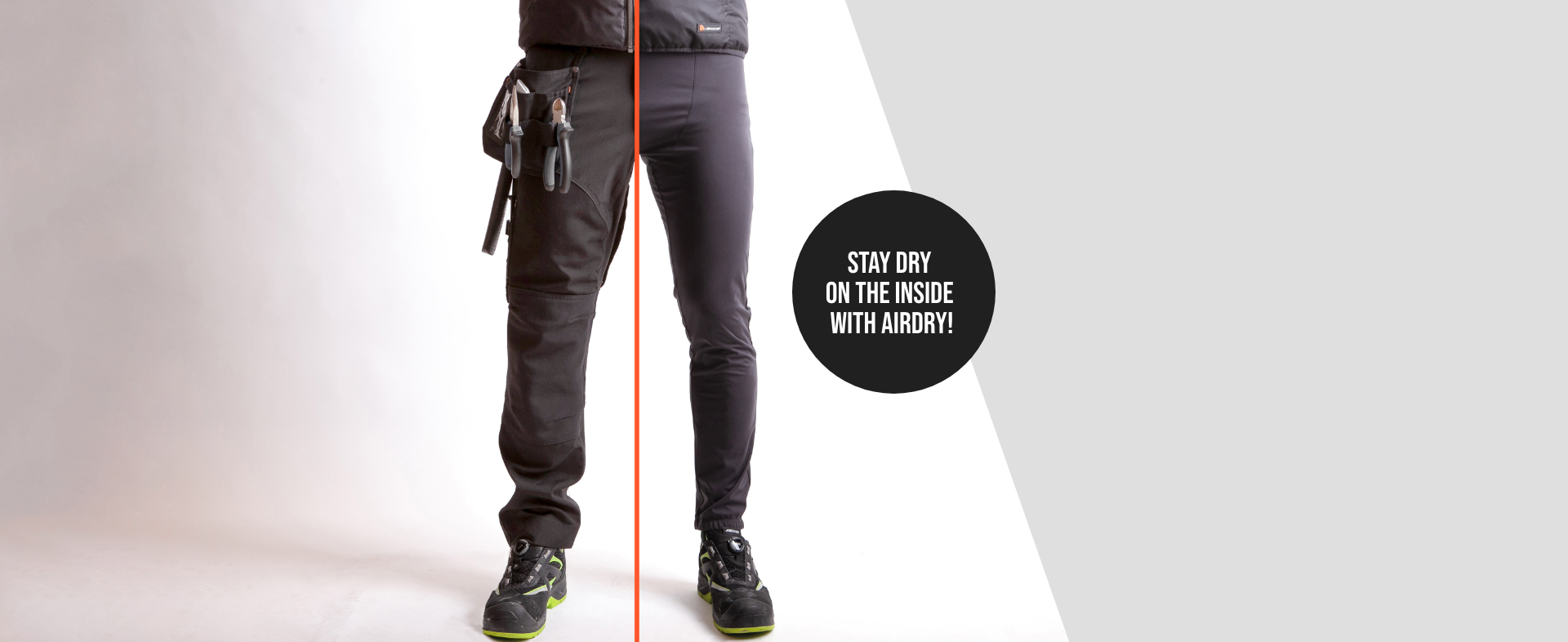 New! THE LONG JOHNS THAT LETS YOU WORK IN ALL KIND OF WEATHER
Let us introduce our revolutionary long johns 6200P AirDry. They keep you dry and warm in poor weather and when the temperature drops. Now you can work as flexibly as usual even in windy or rainy weather. Soft, comfortable long johns with stretch material for optimal fit and mobility. You no longer need to compromise – you can wear the garment under your craftsmen's trousers and access your tools as usual. Perfect!
why airdry?
The idea of the long johns came from discussions with our test pilots. Together with them, we work frequently to constantly develop our work clothes with new, smart functions. Our users have a need to stay dry and comfortable even during days with wind and rain, and at the same time not wanting to compromise with established routines and movement patterns. The long johns has been created to provide the best combination of comfort, mobility and weather protection; All so that the user does not have to interrupt his work when the weather changes. Thanks to the properties of the material, the best conditions are created for long days outdoors, regardless of the weather.

Meet; Jonas olsson
Before the launch of the long johns, we met one of our test pilots, Jonas Olsson, who has tried the long johns for a few months. Jonas works as a roofer with his own company Olssons tak here in Ulricehamn, Sweden.

For

ME WHO SPENDS MY WORKING DAYS OUTDOOR EVERY DAY OF THE YEAR, THESE LONG JOHNS ARE PRICELESS!

I

t KEEPS ME DRY AND COMFORTABLE AND I CAN WORK AS USUAL BY GETTING ACCESS TO MY TOOLS FROM MY WORK TROUSERS.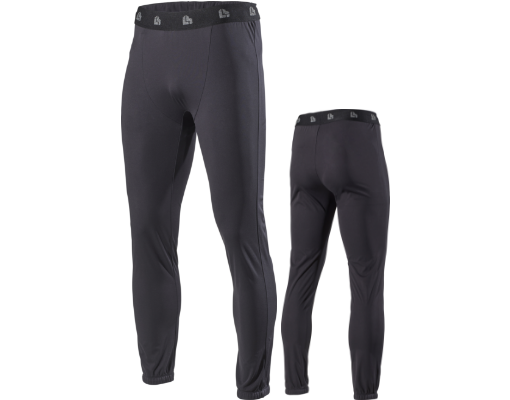 6200P Airdry
Windproof and water-repellent long underwear in soft, super-stretchy material that is comfortable throughout the workday, all year round. Designed to be worn under your regular work trousers without affecting either your mobility or comfort. Now you can work with as much flexibility as usual even on windy and rainy days.
Read more about airdry